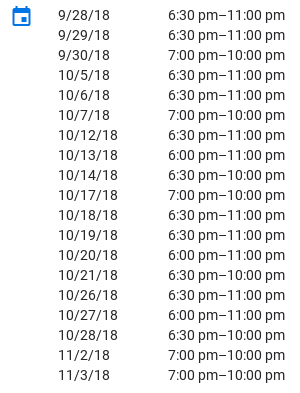 CLOSING TIMES
Scream Town closes sharply at
11PM FRIDAY & SATURDAY
SUNDAYS 10PM
BLOOD FOREST NIGHTS 10PM
SEPT 30, OCT 7,17 NOV 2,3
Whether each guest has experienced each attraction or not.

PRINT TICKETS OR SHOW ON PHONE
Guests may enter each attraction as many times as they wish.
Regular Nights are 3 times busier than

Discount Nights

. On any night we encourage you to come as early as possible, and especially come on

Discount Nights

to drastically reduce your wait time in line.