ALL TICKETS ARE TIMED ENTRY (FLEXIBLE WITHIN 15 MINUTES)
Arrive on the day and time of your ticket and plan for a full evening…wait times can vary greatly
TO RESCHEDULE YOUR TICKETS:  Click on your ticket link up to 3 hours before your ticket time, after that call 1-888-317-7308 or email [email protected]
TICKETS SELL OUT NIGHTLY! DON'T DELAY!!
IMPORTANT:  If you are buying the Abandoned Hayride Add On Ticket, you MUST schedule this ticket first and then schedule your Scream Town tickets 1.5 hours later.  These are 2 different tickets to 2 different places and you will check in at each Ticket Booth separately at your ticket time.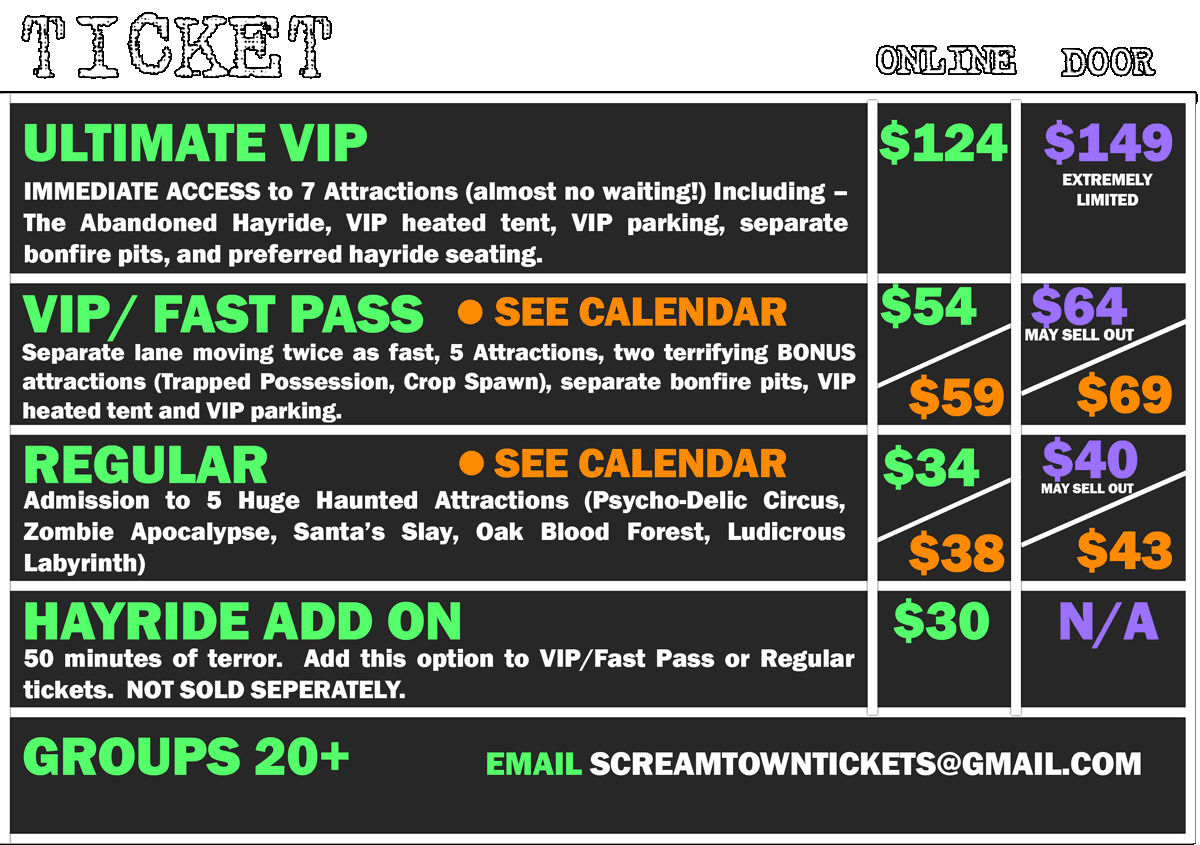 Please have tickets available to show on phone.


(printed tickets are ok too)
tickets are valid for the day and time of your ticket.  plan for a full evening…wait times can vary greatly.
If you will be more than 15 mns late, please reschedule your tickets via your ticket link-YOU DO NOT HAVE TO RESCHDULE IF YOU ARE IN LINE.  
If you are unable to self-reschedule, email [email protected].
Please note: Tickets can only be rescheduled to another day of the same price point and coupon code discounts may be lost.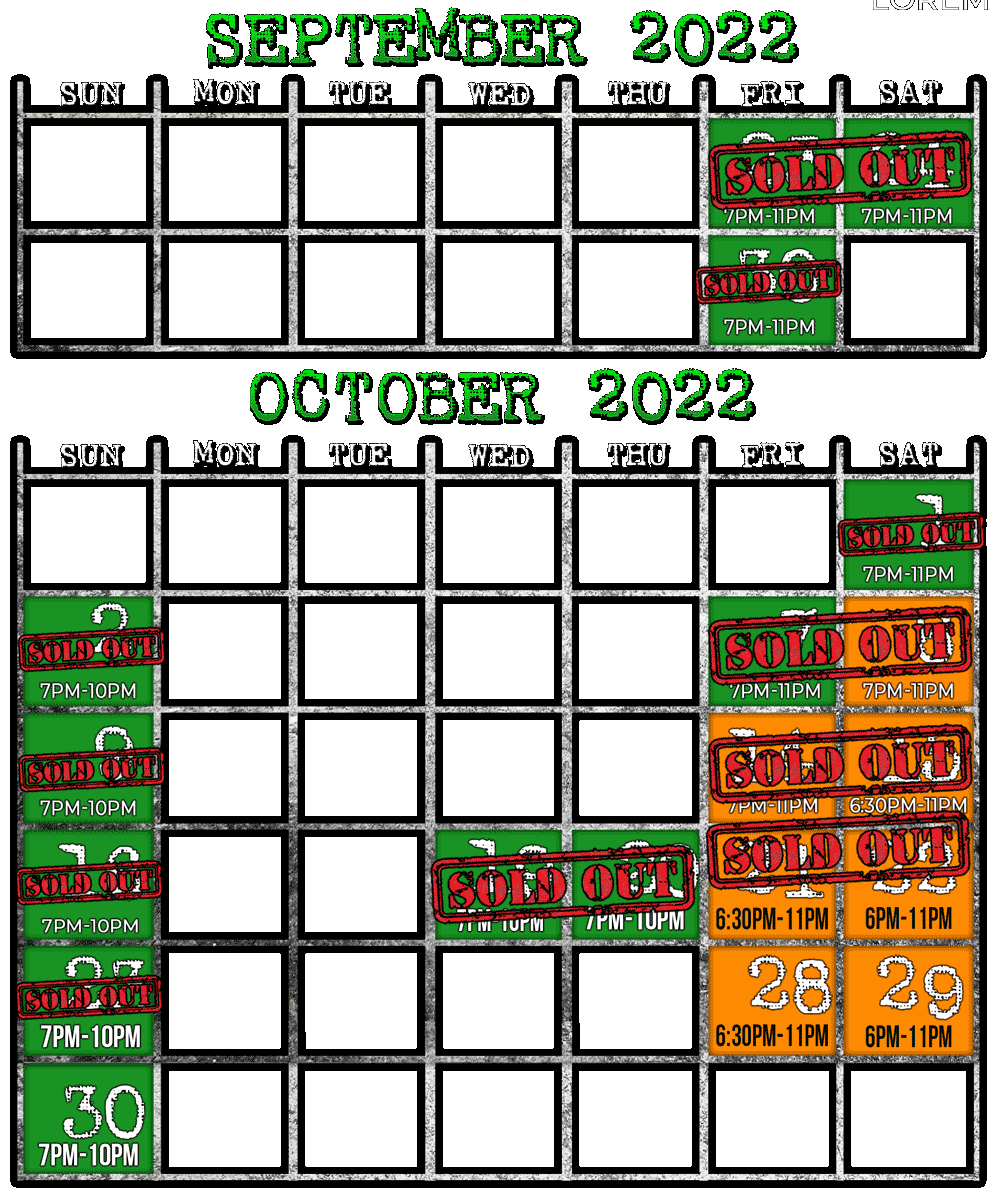 We strongly encourage you to buy online to guarantee availability
PLUS TAX - CASH ONLY ON SITE - ATM ON SITE
Ticket Details
NO WAIT VIP: IMMEDIATE ACCESS to 7 attractions (almost no waiting!), plus The Abandoned Hayride!  This includes preferred hayride seating, VIP heated tent and bonfire, and VIP parking.
VIP/FAST PASS: Separate lane moving twice as fast, including 5 attractions plus 2 VIP bonus attractions (Trapped Possession, Crop Spawn), VIP heated tent and bonfire, and VIP parking!
REGULAR: Admission to 5 huge haunted attractions- Psycho-delic Circus, Zombie Apocalypse, Santa's Slay, Oak Blood Forest and Ludicrous Labyrinth.
HAYRIDE: 50 minutes of terror!  Add this option to your VIP/Fast Pass or Regular tickets.  NOT SOLD SEPARATELY.
PARENTS - FREE ENTRY to SCREAMTOWN COMMON AREA
Parents with kids are invited into the Scream Town common area at no charge, where you can enjoy sitting by our bonfire, having hot cider, or checking out the Screamtown Oddities Market or relax in the heated tent with an adult beverage, or swing by the gypsy cart and get your fortune read.  The Haunted Attractions are NOT included in this free experience.