Safety
Protected by Caver County Police & Private Security
Scream Town has an A+ Safety record
Wear outdoor shoes – paths may be rough or muddy
Theatrical fog is used and may affect those with or without asthma.
We do not recommend this event to any one pregnant.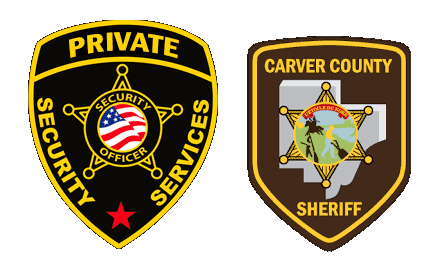 IMPORTANT INFORMATION
FOR YOUR VISIT
Wear appropriate shoes (you will be in a corn field). Paths may be rough or muddy.
If it looks like heavy RAIN…we will make the decision to be open by 4pm the day of show and will post it on the home page.
Smoking is NOT permitted anywhere at SCREAMTOWN.
Recommended for ages 10 and older.
We HIGHLY recommend that you read our attendance waiver below.
Due to the nature of our event (cornfield, farm land, woods, etc) Scream Town is NOT handicap accessible.
ENTER AT YOUR OWN RISK
Enter at your own risk. No persons or parties associated with this event are responsible for any occurrences that may result from your entrance. Do not enter if you are not wearing appropriate shoes. You will be exposed to many different uneven surfaces that may cause you to trip. No running or pushing and stay on the marked pathway. Do not enter if you are pregnant, subject to epileptic seizures, have heart problems etc. Touch nothing and no one will touch you. Do not touch the walls/ wood to avoid splinters.
Smoking, cigarette lighters, and alcoholic beverages are strictly prohibited. Police are on site and will remove intoxicated guests without a refund. Do not carry children through the attractions in your arms. You will be exposed to strobe lights, loud noises, scary / horror scenes, intense visual effects, and theatrical fog that may affect those with or without asthma. Prepare to be scared. Not recommended for those under the age of 10. At any time you may be asked to leave for inappropriate behavior or violations explained above and will not receive a refund. By purchasing a ticket and entering the haunted attraction/property you agree to all of the above and take full responsibility for ALL of your actions whether intentional or accidental. Scream Town LLC, Severs Events, and any of their affiliates may not be held responsible in any case.
Why Visit ScreamTown?
Scream Town is one of the best Haunted Attractions in the Twin Cities. At $20-30 (general admission), it is quite possibly the best value around. We think about YOU and your enjoyment before we think about our profit. Our attractions are built with quality and the best possible scares in mind. Our location is unbelievable! We didn't end up here by accident. Scream Town is located just perfectly outside the suburb atmosphere and FEELS like you are in the middle of nowhere. Just the drive onto the property is widely eerie. We hire actors that are crazy about Halloween and scaring the pants off people. We work year round to make this event something guests will talk about for years.
Great Food
Taco in a Bag
Pizza
Burgers
Pork Chop on a Stick
Cheese Curds
Cookies
Mini-Donuts
Hot Cider & Hot Chocolate
and much more!