What your Ticket Includes
VIP Pass Includes (

ALL NEW

):
ALL NEW Separate VIP ticket entrance, Exclusive VIP Tent, and separate waiting lines. NOW GET IN EVEN FASTER!!!
These VIP online tickets STOP selling at 7pm each night. Very LIMITED nightly tickets to 2 incredible bonus attractions: Abandoned Down the Rabbit Hole and The Phobia House. Plus your own waiting line to all 6 regular attractions, VIP parking, Free hot cider, exclusive heated tent, and a FREE gift. A tremendous exclusive experience.  You're required to select a date when Purchasing a VIP ticket.  Tickets can be honored on other nights if necessary.
VIP Passes are sold ONLINE ONLY
ULTIMATE VIP
Immediate entrance to any of the 8 attractions.  Absolutely no waiting.  You will be personally escorted around Scream Town with your own tour guide, who will not only guide you, but answer questions, and offer whatever assistance you may need.  Also included is a free meal and beverage from any of the food venders, meet and greet with the owner of Scream Town, and a cool gift.
Fast Pass Includes:
A Car Pool Type Fast Lane Admission to all 6 attractions (Zombie Apocalypse, Crop Spawn, Santa's Slay, Oak Blood Forest, Ludicrous Labyrinth, and Circus Asylum) that allows guests to drastically reduce wait time in attraction lines.
Regular Admission Includes:
Admission to 6 attractions (Including Zombie Apocalypse, Crop Spawn, Santa's Slay, Oak Blood Forest, Ludicrous Labyrinth, and Circus Asylum)
LIGHTS OUT OCTOBER 28th ONLY!:
"Prepare to be scared at Scream Town like you've never been scared before. Join us OCT 28th ONLY for a special lights out evening of intense terror. Only our best actors, large spacing so you won't bump into other guests, and no lights. Thats' right, no lights. You'll be provided with 1 small glow stick and nothing more. Due to the level of intensity, all participants must sign a waiver, and those under the age of 18 must have a parent with them to sign. Tickets are limited, will sell out, and are available ONLINE ONLY. Note: This experience will be limited to 3 attractions only (Oak Blood Forest, Circus Asylum, and Santa's Slay)" Click here to download the Lights Out waiver.
Yellow Nights – Nov 2 & 3
Our special bonus weekend!  Only 6 attractions open (no crop spawn, no abandoned – but DOES include Phobia House as a bonus!)  Includes regular tickets, and fast pass tickets – NO VIP.  Don't miss your final chance of the year fear, fun, and this incredible show! Regular ticket pricing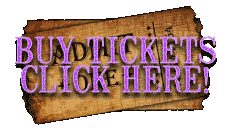 CLICK HERE to Download The "Abandoned Down the Rabbit Hole" Waiver. We recommend arriving for your VIP experience no later than 8pm in order to experience all that is offered.